EFFECTIVENESS IS THE
SUSTAINABLE PATH FORWARD
Achieve your desired business outcomes
through organizational effectiveness
MEET DAMLA ZEYBEL
FOUNDER AND CEO
A Passionate Leader, with a track record of Relevant Experience and Success
Having grown up across countries and traveled extensively around the world has made me culturally aware and appreciative.
What good is being efficient if we're not doing the right things?
---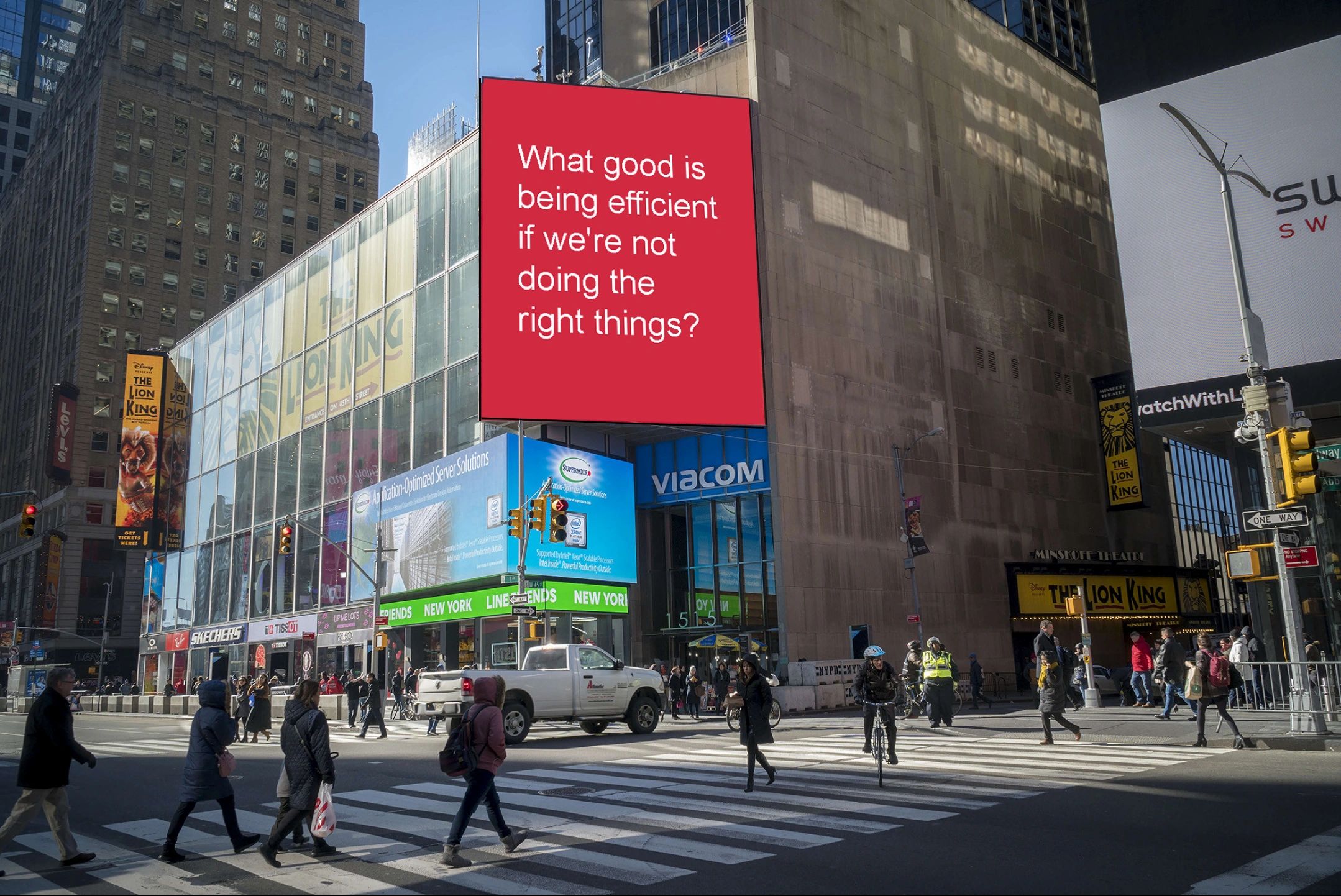 We live in the era of efficiency. Businesses are cutting back their staff and dollars, procuring robotics, or cutting corners to make more with less. How often do these subtractions bring us back to more additions and multipliers after some time? What good is being efficient if we're not doing the right things?
---
What if we can create a situation that caters to both?
---
Where does effectiveness fit into the equation? Where efficiency is for short term gain and savings, effectiveness is the path to long term sustainability. Make your organization effective with the help of smart tools, based on the following overarching pillars: Analyze the Culture Define the Strategy Measure the Impact
---
Our 3-step methodology
---
Step 1 is to raise awareness on the real issues underlying a business' inability to achieve success or remain successful. Step 2 is to reflect on where potential opportunities within your operating model, talent and workforce structure reside. Step 3 is to develop strategies, metrics and a healthy work culture through multiple critical aspects of your business, including leadership, diversity, inclusion, innovation, pragmatism and analytical savviness.
---
Why ARYA?
---
If everyone on your relay team are the fastest, most efficient runners, does it really matter if they're going in the wrong direction? ARYA Effective will help you and your employees in pursuing the right goals and delivering efficiently as a consequence of creating the most effective path.
---
---
"…a very strategic leader, that not only understands the business very well but is proactive thinker that is keen on aligning resources and people to solve issues before they even arise." – R.D., HR Professional